The Great Importance of Local Search
Because of the proliferation and integration of cell phones into so many aspects of our lives, the explosive growth of Local Search has become even more important to businesses.  Therefore, Google/Bing/Yahoo give a distinct advantage in their search listings to websites that are built with secure, mobile responsive design and that also meet the numerous Local Search algorithmic requirements.
Most businesses can be found for the company name but searching for business listing by category keywords is a different matter.  If your business is not found at the top of the first page of the search returns for your most important product / service keywords, your competitors are getting your business.
Getting to the top of the local search listings for your business offering is not just "building a website and they will come."  It is the strategic implementation and integration of the website with monthly newsletters, client newsroom, business social portals, videos and internet press releases.
When all the above is implemented, references to your business citations appear again and again across the local internet.  The more this occurs, the more first page business listings a company achieves.  Lastly, increasing prominent business local search visibility is not a one-time exercise, but needs to be freshened with new content across the above-mentioned local search marketing facets on a regular basis.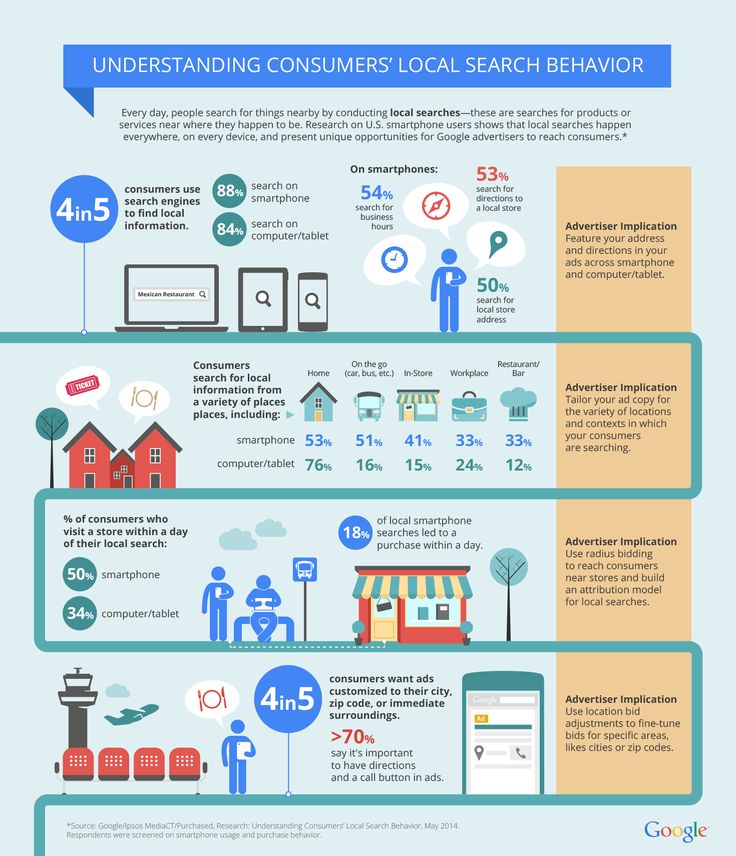 Here are a few stats that show how important local search continues to be for businesses:
50% of people who did a local search on their phone went to a physical store within one day.
34 percent who did their search on a computer or tablet did the same.
18 percent of local mobile searches lead to a sale within one day.
60 percent of American adults conduct searches for local services or product information on tablets and smartphones.
50 percent of searchers on their mobile phones who conduct local searches are looking for things like a local business address.
78 percent of local-based searches on a mobile device end in purchases being made offline.
71 percent of people who have been surveyed have said they search for the location of a business in order to confirm its existence before going there for a first-time visit.
1 in 3 searches on a smartphone was conducted just before arriving at a store.