Local Search Client Studies
Building a new mobile responsive, strategically coded website will produce the results you see here when you search for your primary keywords/business offering.
In these studies for our client La Mariposa Resort and Hotel Tucson City Center, the very top of first page search listings have been obtained for their search terms – As you can see by the screen captures here, these were voice search via cell phone.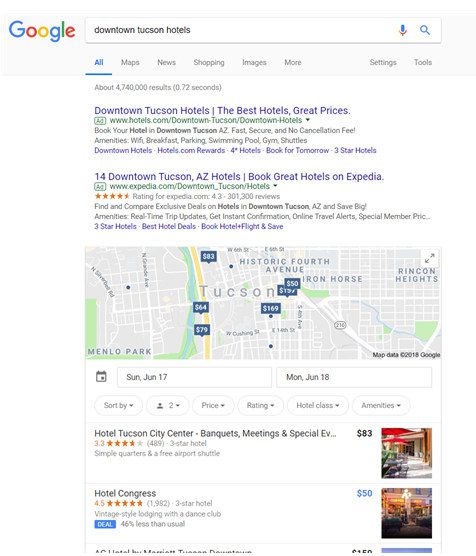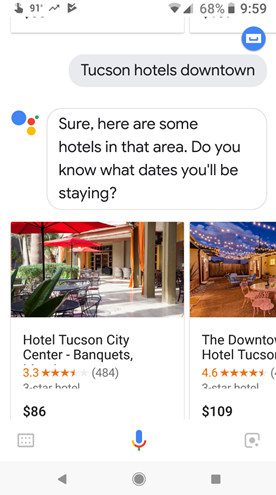 If your business does NOT have the extensive 1st page visibility that this Google search results page shows when searching for your busienss name then you are missing the boat!
This is the amount of data that Google has indexed for our client New England Fabrics.  Note the various product categories that Google has listed, note the detailed locaiton info along with the products, reviews, videos and the current client newsletters featured at the bottom of the right side of the page.