Established in 1998, ASEMC is a full service internet marketing firm for national, regional and local businesses (including non-profits) Our internet marketing services include but are not limited to:
Website design that works for both people and the search engines.
Ongoing website updates (news/products, etc.) for each client – including site modifications required by ever changing search engine ranking algorithms.
Brand development and expansion through ASEMC's comprehensive internet marketing campaigns for local, regional and national markets.
Reputation Management Services – Implementation of online reputation managment strategy to identify, ameliorate or eliminate reputation issues.
As a full spectrum digital marketing services provider, specializing in Organic Search enhanced by strategic video, email newsletters, internet press releases and business social media, our clients are very well positioned across the local, regional & national internet. Client traffic acquisition and conversions are detailed by comprehensive metric reporting that enables ASEMC to continuously "fine tune" numerous campaign facets for the highest conversions.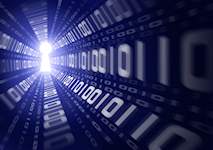 Initially, sponsored listings (pay-per-click ppc) may be used to strategically support a client's organic listing. Howeve, PPC is throttled back when prominent organic listings are obtained.
ASEMC is one of the early pioneers in the Internet/Search Engine Marketing Industry, exclusively involved in organic internet marketing since 1998.  ASEMC has conducted forums and taught classes on advanced Internet Marketing tactics.
ASEMC is a hands-on marketing firm which means that we actually become our client's marketing partner, continuously monitoring our client's marketing profile to ensure that all client marketing opportunities are met and that all marketing obstacles are eliminated in company messaging.
Across the board, print is all but dead and mobile has surpassed desktop use.  With our comprehensive internet marketing strategies implemented and maintained, our clients are immune to the periodic search algorithm shifts that can make a company website search results listing disappear overnight.  With 24 years exclusively in the Internet marketing field, ASEMC is one of the oldest agencies in the US.
Some of ASEMC's Client List
| | | |
| --- | --- | --- |
| HotelTucsonCityCenter.com | NewEnglandFabrics.com | Learningexpress.com |
| HenryHillOil.com | MaterialSpecLabs.com | Vacationoutlet.com |
| AtlasAPITraining.com | LaMariposaResort.com | Lenox.com |
| GlobalDentalHealthcare.com | SiaBotanics.com | CirrusVisual.com |
| officercolliermemorialfund.org | TruckCamperWarehouse.com | Cruisesonly.com |
| Helios-eex.com | Wyndham.com | Themasterscircle.com |
The ASEMC team is composed of several highly talented professionals that combined cover the entire Internet marketing playing field:
Gene O'Neil – analysis, strategy & campaign design –
R Lasch – data base coding and advanced e-comm opps –
H Lennard – Internet marketing & corporate politics –
S O'Neil – consultation – specializing in PPC and YouTube video advertising